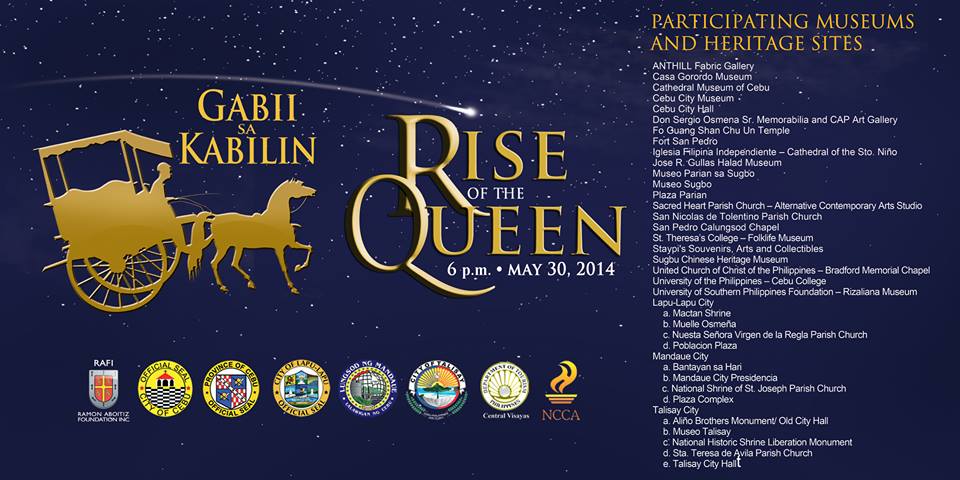 Last May 30, 2014 FGS Chun Un Temple Cebu participated in the celebration of Gabii sa Kabilin. In the last three years the city of Cebu with the help of the Ramon Aboitiz Foundation present Heritage Night where different museums all over the city open their doors to the public from 6:00pm – 12:00midnight. These museums serve as landmarks in Cebu that help build and define true Cebuano consciousness.

FGS Chu Un Temple Cebu has always participated in this event. Having been around in the V Rama area in the last 25 years the presence of Chu Un Temple does not just represent Buddhist Culture in Cebu but also the Chinese community that has a strong heritage in Cebu.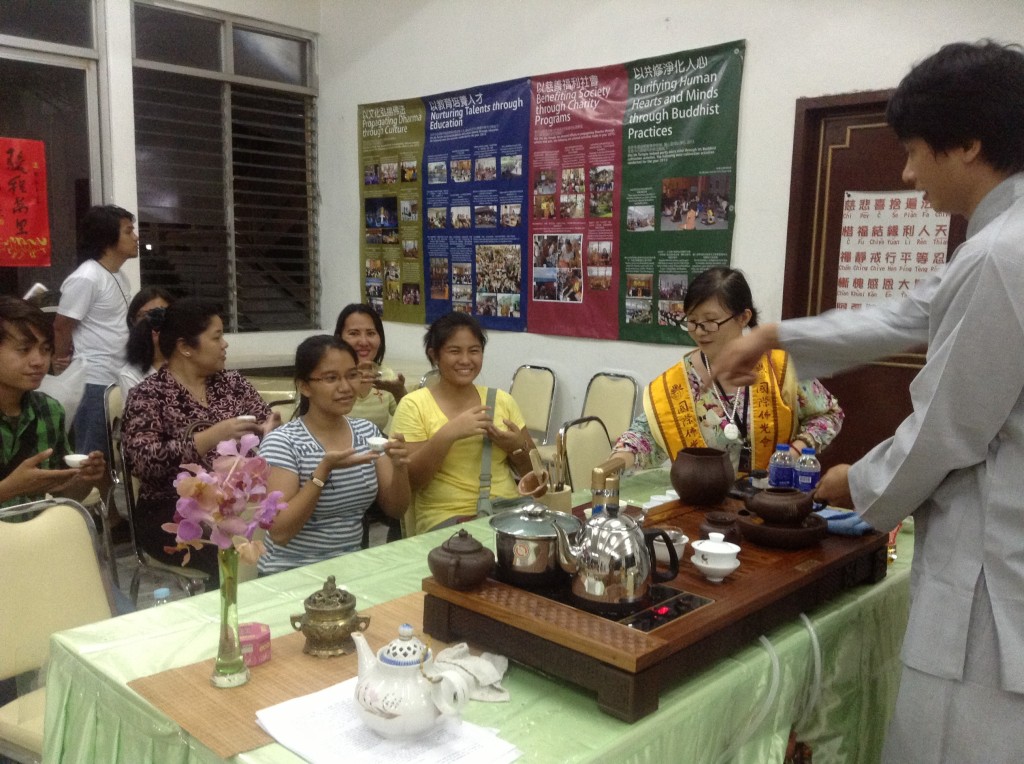 There were many activities prepared to educate the people of the Buddhist culture and tradition. There was the Buddha bathing Ceremony that commemorates the birthing of the Buddha which calls for a cleansing and transformation of the individual. The Amazing Wisdom Race that gives out pocket sayings and words to live by according to Ven. Master Hsing Yun, founder of the Fo Guang Shan Buddhist order. There was a tea ceremony and calligraphy writing which actually caught the interest of the crowd.
To make the event more memorable, FGS Mabuhay Temple Abbess, Ven Miao Jing offered prayers that night and at the same time welcomed all the guests and visitors. Also present was Ven. Ru Hao from Fo Guang Yuan, Iloilo Temple. Excerpts of the Siddhartha Musicale also serenaded the visitors that evening.
All in all the there was a slow build up of the crowd. Though the whole event started at six in the evening, it was not until it was past ten in the evening where droves of people began pouring in to the temple. Perhaps more than five hundred people dropped by the temple that night. Maybe the reason of the slow build up was that there were too many participating museums and it took a while to mobilize or it could be the amazing performances and the activities in stored that generated many people to have the Chu Un experience!