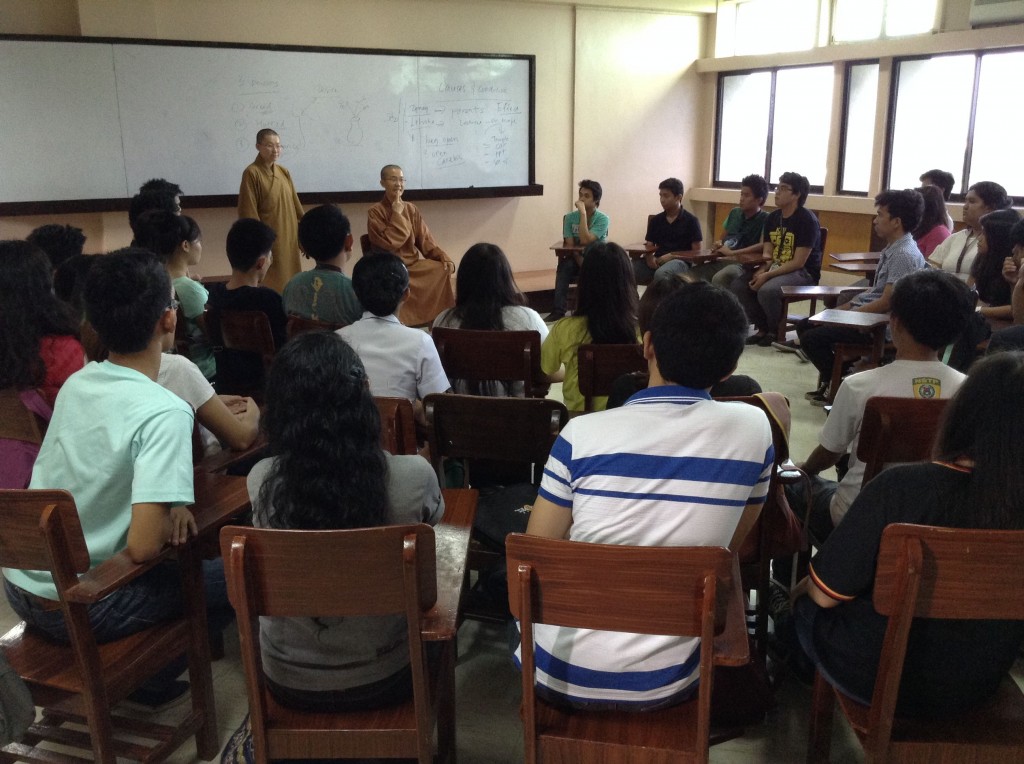 Last May 19, 2014 Ven. Youlin and. Ven. Yung Ling visited the University of San Carlos to talk about the Buddhist perspective of man. It was actually a philosophy of the human person class, and they were invited by the professor to have a first hand experience of the Buddhist view of man.
Ven. Youlin talked about happiness and peace. She mentioned important points in Buddhist thought like impermanence, the three poisons, the four noble truths which talks about the core of Buddhist teachings relevant to being human. Ven. Yung Ling then taught the class the proper ways to meditate like posture, breathing and overall attitude.

The class of fifty students and although mixed with different courses like engineering, nursing, psychology, and political science took to heart the learning that day. They now have a closer glimpse of what Buddhism is all about and have started to feel at home and can already relate well with its teachings.